"Tissue, please!", Oprah demanded the crew behind the camera from Thursday's ABC special Oprah The New Chapter.
In the most personal and revealing interview to date,
Oprah, the Queen of All Media
could not hold her emotion and drown by her own tears.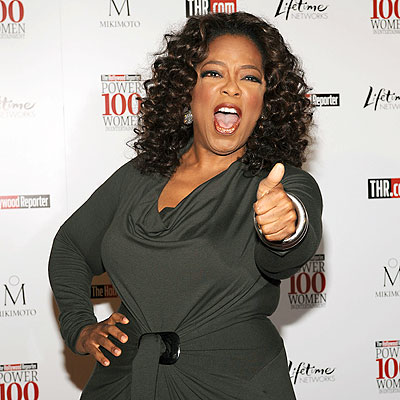 "She is the mother I never had..she is the sister everybody would want", she confirmed in a clip from Thursday's hour-long ABC special aired by "Good Morning America".
Oprah who is going to end her Oprah Show next year (Spring) after 25 years and starting her new network in January got so emotional when Walters asked about best friend Gayle King.
Walter's question made Oprah cry because "she was thinking how much she probably have never told her best friend that".
"I am not gay..I am not lesbian, it is not how I run my life", she added when Barbra Walters asked regarding her sexuality.
Watch below....